IT conference ExcelFIT 2016
After last year's success of the first student conference of Innovation, Technology and Science in IT - ExcelFIT organized by the Faculty of Science VUT, we were on 4th of May, 2016 again at the place as a proud silver sponsor. The event aims to present inspiring ideas, technical solutions and professional outcomes of FIT students while enhancing their relationships with industrial partners.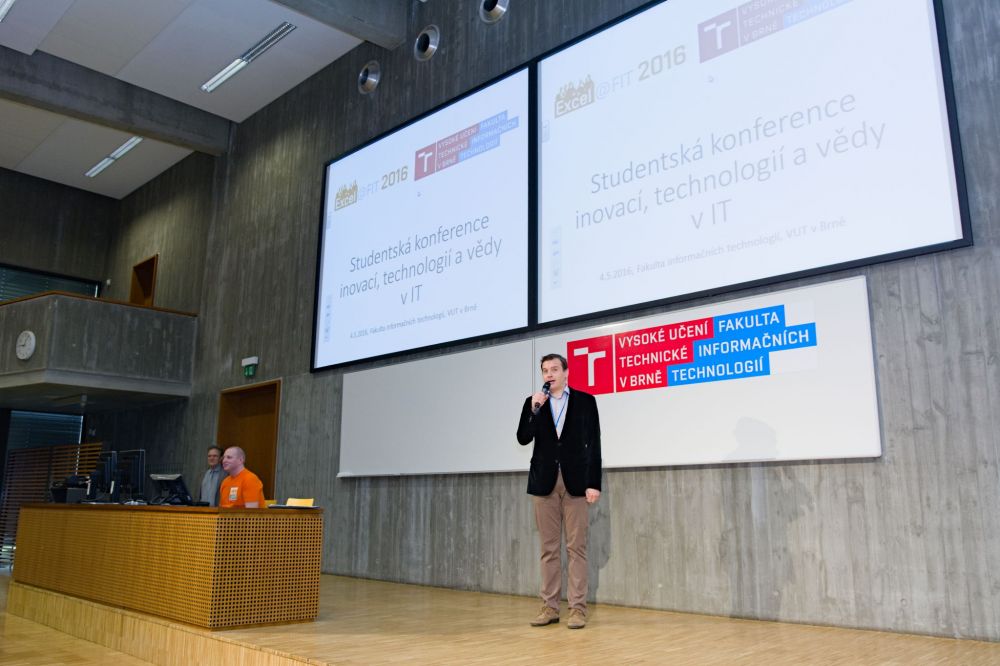 At the conference were present VR Group representatives, headed by our project director, who presented company´s focus and achievementsand were available for students' questions. The opportunity of a personal meeting and discussion with the student authors of scientific projects presenting their work and their leading experts, as well as with other FIT students is the reason, why is this event assessed as very beneficial.
Video from the event can be seen here.